WordPress Video Lessons Manager Plugin
CreativeMinds Demo
This demo page shows the possibilities of the Quiz add-on.
Choose one of two quizzes and click the button "Take the Quiz" to pass the quiz.
First of all, you can configure common quiz settings. It can be done in plugin settings under the "Quiz" tab. Here you define the amount of possible attempts, the % of correct answers for passing quizzes, the way how to display quizzes and more. Learn more about settings it in this User Guide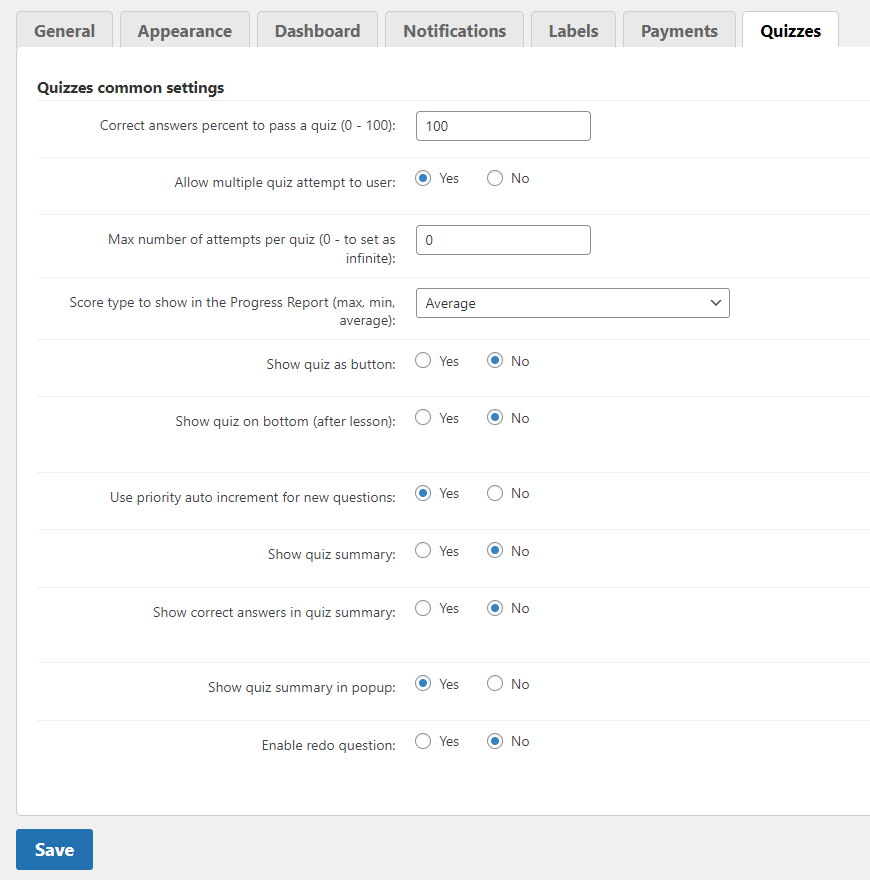 Then you need to create one or more quizzes.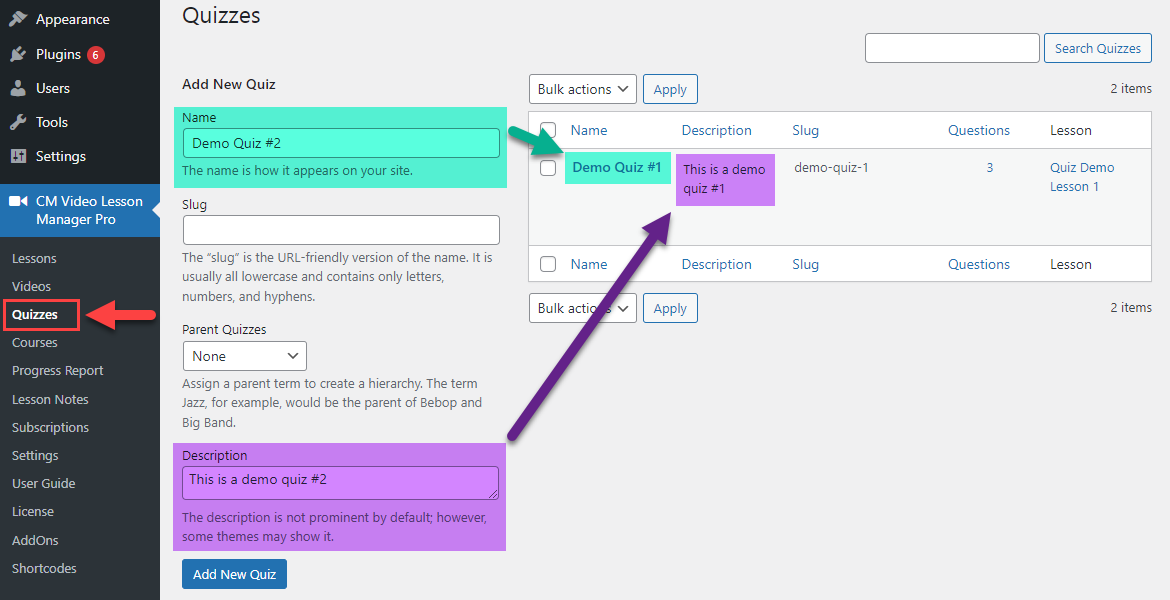 Each quiz has separate list of questions. To create and manage questions of the specific quiz, you need to click on the "Questions" link for the relevant quiz or on the amount of questions in the corresponding column.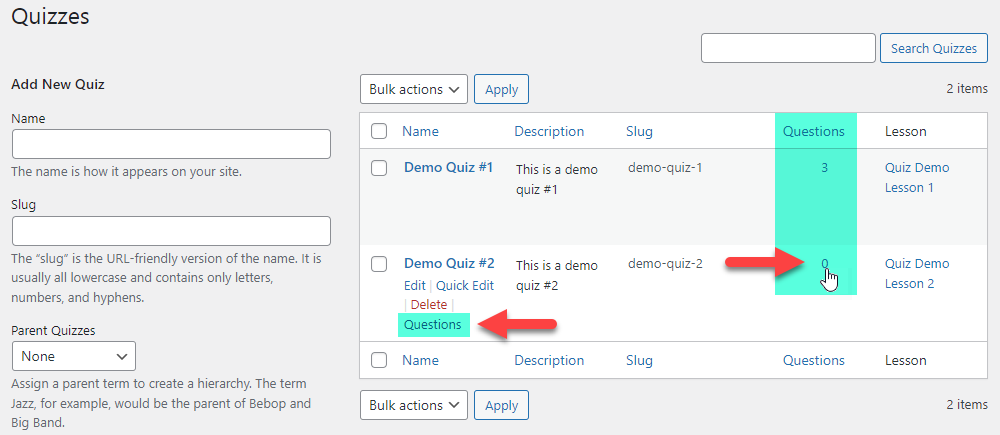 To create a question click the button "Add Question".

The form of creating questions is quite simple. You enter the question, optionally add a detailed description (which can include HTML and media content). Then you write possible answers and choose which ones are correct. Then you publish the question.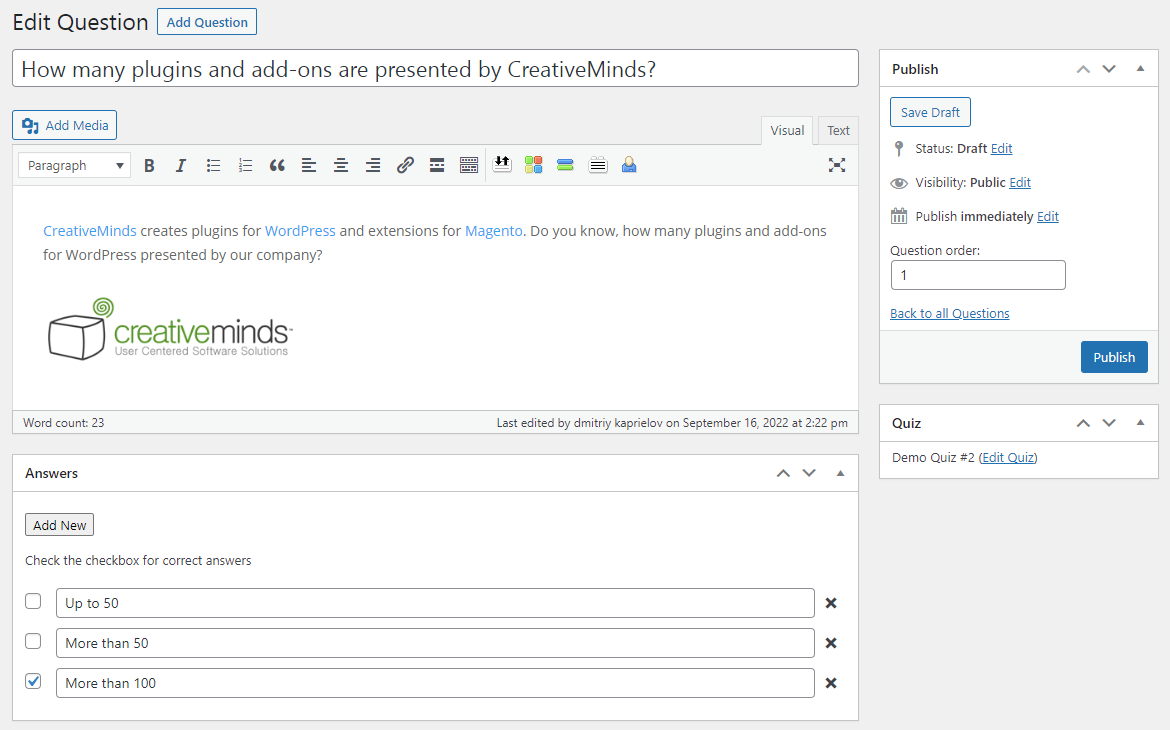 This way you can create any amount of questions for each quiz.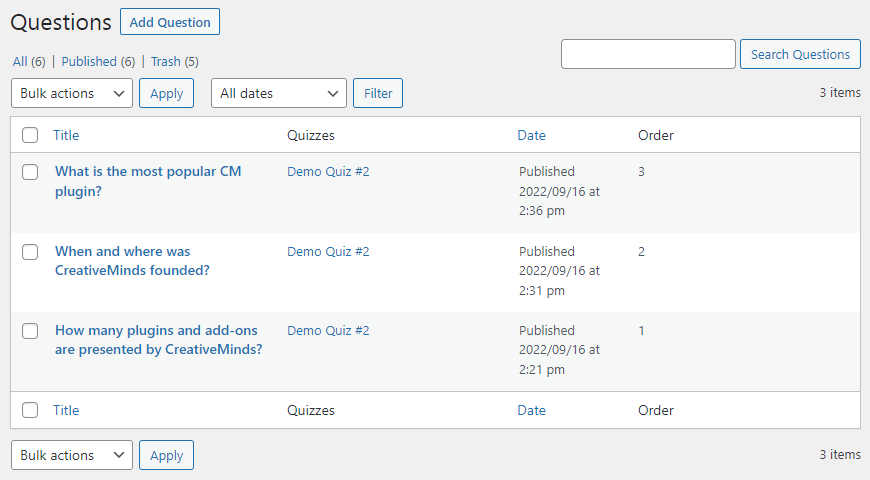 Get more details about creating and managing quizzes in this User Guide.
WordPress Video Lessons Manager Plugin by CreativeMinds allows you to organize your online courses, webinars, lectures, tutorials, or pay-per-view video lessons while viewing course progress all in one easy-to-use dashboard. Add-ons allow you to boost it with payment support, quizzes and certificates!
For more information go to the plugin product page
Try other WordPress Video Lessons Plugin Demos