WordPress Video Lessons Manager Plugin
CreativeMinds Demo
This demo page shows the User Dashboard with customizable tabs.
First of all, you need to set the tabs which will be displayed in the User Dashboard. It can be done in plugin settings.
There you can add any amount of tabs. You can define what will be displayed in each tab using HTML and shortcodes.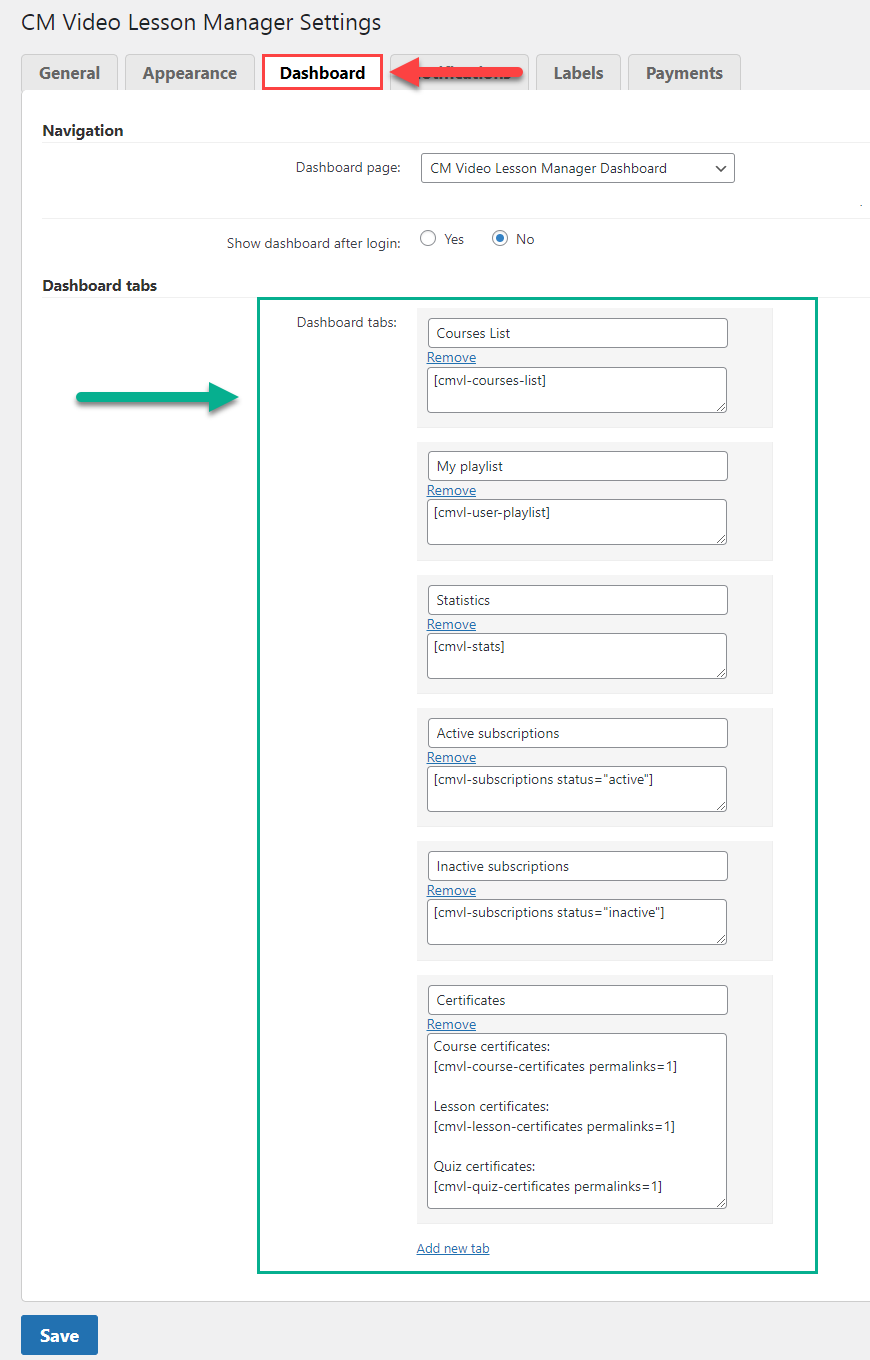 You can find the full list of plugin shortcodes in the relevant menu item.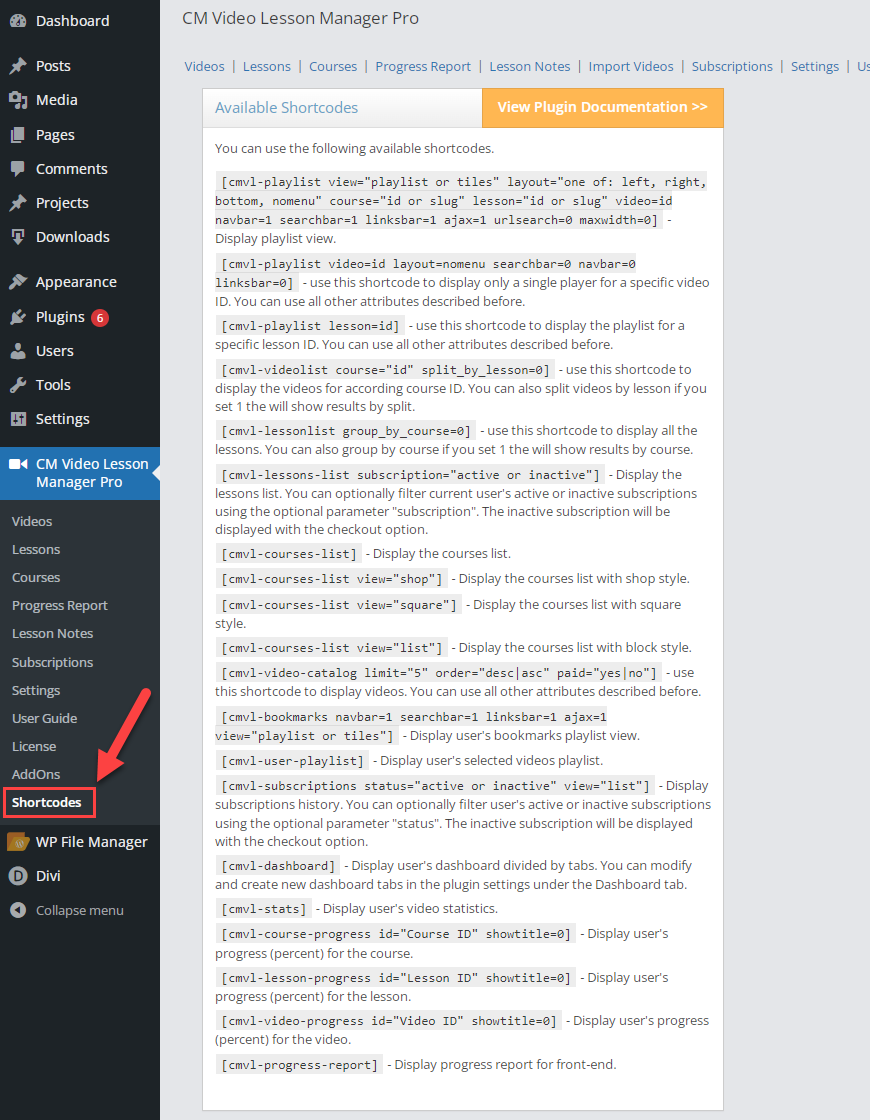 You can use not only shortcodes provided by the CM Video Lessons Manager plugin, but also shortcodes provided by third-party plugins.
Displaying the User Dashboard on the Front-end
To display the User Dashboard on the front-end, you need to create a page which contains the shortcode [сmvl-dashboard].
You can do it either manually or automatically.
To create the User Dashboard automatically, head to the plugin settings and choose "--" in the option "Dashboard page". The page will be automatically create right after saving the settings.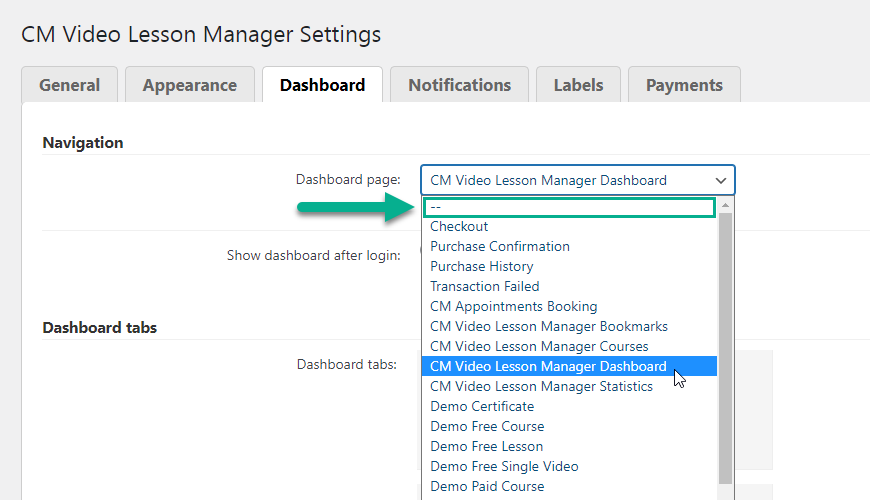 WordPress Video Lessons Manager Plugin by CreativeMinds allows you to organize your online courses, webinars, lectures, tutorials, or pay-per-view video lessons while viewing course progress all in one easy-to-use dashboard. Add-ons allow you to boost it with payment support, quizzes and certificates!
For more information go to the plugin product page
Try other WordPress Video Lessons Plugin Demos